
Chiropractic Services
(502) 426-1330
We use several chiropractic techniques including the Gonstead methods, motion palpation, Activator method, and a variety of rehabilitative services…

Health Support Products
Supplemental Nutrition
Help regulate sleep, minimize inflammation and improve cognitive ability with 400 naturally occurring, biological compounds in full spectrum CBD oil…

Office Hours
| | | |
| --- | --- | --- |
| Mon, Tues, Wed, Fri | – | 9am – 12:30pm |
| Mon, Tues, Wed, Fri | – | 2pm – 6pm |
| Thursday | – | 2pm – 6pm |
"After every adjustment, I leave the office feeling 100% again."
Stacy – Louisville, KY
Dr. Stephen Boutin, DC
Stephen Boutin, DC became a chiropractor in 1996; he earned a Bachelor's degree in Medical Rehabilitation from Springfield, MA where he graduated Summa Cum Laude in 1992. Later, Dr. Boutin completed his Doctorate Degree at Palmer College of Chiropractic in Davenport, IA, where he graduated with honors in 1996.
Dr. Boutin has also worked as a personal trainer and a massage therapist and now applies that knowledge and experience to help his patients return to better health.
Learn More →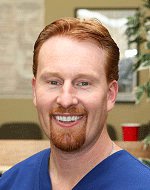 Louisville Chiropractic Care
What Our Patients Are Saying...
Thank you, Dr. Steve, for the great information and wisdom you offer, along with ear checks and adjustments to help my children heal!

I have never been to any medical professional who has provided me with as much information and education as Dr. Boutin. He not only helped me to feel better during my visit, but gave me the tools and knowledge to help prevent my problem from occurring again. Couldn't be happier!

Excellent diagnostician. Uses musculoskeletal and myofascial work very effectively.

Very knowledgeable and kind- Highly recommended!!

Absolutely the best Chiropractor I have been to. And I have been to a couple in my lifetime!

"I have been seeing Dr. Boutin for over a year for a shoulder injury - in addition to left sided joint problems with my knee, hip and lower back. He is truly outstanding. He is very thorough, insightful (more importantly, able to explain in terms that are understandable to me) and a very gifted chiropractor. He is able to assess what is going on with my body and treat it very effectively. After every adjustment, I leave the office feeling 100% again. I've combined his treatment with massages from Tamara and my results have been incredible. Tamara is also a gifted massage therapist and knows exactly how to release my muscle strains so that I can get the most from my adjustment. I can't say enough great things about this amazing team!"

Dr. Boutin is amazing, he is kind and caring. He will listen to what problems your having and explain why you are having these problems and help fix the problem areas.

Love a chiropractor who listens and cares about what you are saying about your body!