
Office Hours
| | | |
| --- | --- | --- |
| Mon, Tues, Wed, Fri | – | 9am – 12:30pm |
| Mon, Tues, Wed, Fri | – | 2pm – 6pm |
| Thursday | – | 2pm – 6pm |
| Sat – Sun | – | Closed |

Make An Appointment
(502) 426-1330
Schedule your appointment with Dr. Boutin today! Find out how chiropractic care can help you get started on the path to wellness.

What To Expect
Chiropractic care requires a series of visits, with each one building on the ones before. The more you understand who we are, what we do and why we do it, the better results you'll enjoy.
"After every adjustment, I leave the office feeling 100% again."
Stacy – Louisville, KY
Dr. Stephen Boutin, DC
Stephen Boutin, DC became a chiropractor in 1996; he earned a Bachelor's degree in Medical Rehabilitation from Springfield, MA where he graduated Summa Cum Laude in 1992. Later, Dr. Boutin completed his Doctorate Degree at Palmer College of Chiropractic in Davenport, IA, where he graduated with honors in 1996.
Dr. Boutin has also worked as a personal trainer and a massage therapist and now applies that knowledge and experience to help his patients return to better health.
Learn More →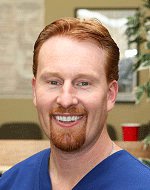 Louisville Chiropractic Care
What Our Patients Are Saying...
"I have been seeing Dr. Boutin for over a year for a shoulder injury - in addition to left sided joint problems with my knee, hip and lower back. He is truly outstanding. He is very thorough, insightful (more importantly, able to explain in terms that are understandable to me) and a very gifted chiropractor. He is able to assess what is going on with my body and treat it very effectively. After every adjustment, I leave the office feeling 100% again. I've combined his treatment with massages from Tamara and my results have been incredible. Tamara is also a gifted massage therapist and knows exactly how to release my muscle strains so that I can get the most from my adjustment. I can't say enough great things about this amazing team!"